Our family keeps a list- a "must buy list" of games that we can reference whenever specific board games are deeply discounted. So when an event like Amazon's tabletop and family board game "Deal of the Day" hits, we're buying. Specifically, Queendomino and a few more Catan Expansions that dropped below the $20 mark… because one can never have too many ways to play Settlers of Catan.
If you've got a list of your own, get in there before the best game bargains sell out.
---
If you want our opinions, read on because we've definitely got recommendations on how to get the most tabletop gaming value for your dollar during today's sale.
Any Version of Catan, Expansions, or Special Editions
Ask most tabletop gamers what got them into the pastime, and an overwhelming number will answer "Settlers of Catan." This resource collection and empire-building strategy board game did more for the tabletop industry than any other to come after it. It's no fluke- Catan is a masterwork of fun and strategic gameplay that's easy to learn. Setup is easy and relatively quick, and the gameboard changes each time you play, making Catan one of the most popular games in our rotation. Expansions and fancy special editions are plentiful (and on sale today!), so you and your gaming group will always have something to discover.
Kingdomino and Queendomino
As I mentioned earlier, we bought Queendomino today. It's been on our list since our family tucked into our first game of Kingdomino. Both are tile-building games that are easy to set up and learn, with Queendomino adding more complexity than its "male" counterpart. Combine Queendomino and Kingdomino to add more players and additional strategic paths. Newer gamers and families with younger kids should start with Kingdomino as we did. It's loads of fun and rounds play quickly. It will give you the foundation needed to easily progress into Queendomino.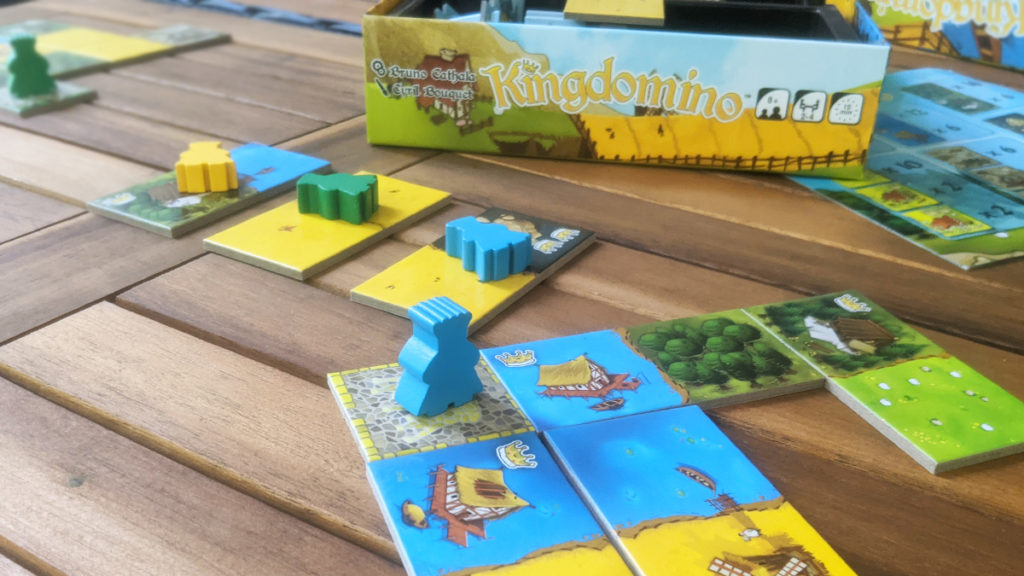 Gloomhaven
We'd be eviscerated in the comments without a mention of Gloomhaven at this exceptionally low price. This absolute beast of an adventure combat game (it weighs over 20 pounds!) was an instant hit among hardcore tabletop gamers when it was released. Gloomhaven has remained at the top of most buy lists because of its replayability and vivid story. One of the best-reviewed games in recent years, Gloomhaven deserves all the space it consumes on your gaming shelf.
Forbidden Desert and Forbidden Island
Our family's first exposure to a co-op game was Forbidden Desert's sibling, Forbidden Island. We loved it when our kids were younger because it gave us all an opportunity to play a game as a team, and allowed us the ability to guide them through strategic decisions and hard choices. Forbidden Desert adds some additional mechanics but is just as easy to learn as Forbidden Island. Both are fun to play as a family or seasoned gaming group.
More of Our Favorite Games On Sale Today