We think this is one of the best bundles Humble has done in quite some time. Paying just $1 or more for Mega Man Legacy Collection or STRIDER or Resident Evil Revelations 2 – Episode 1: Penal Colony is a deal, but Humble is going to give us ALL THREE plus some RE:2 DLC.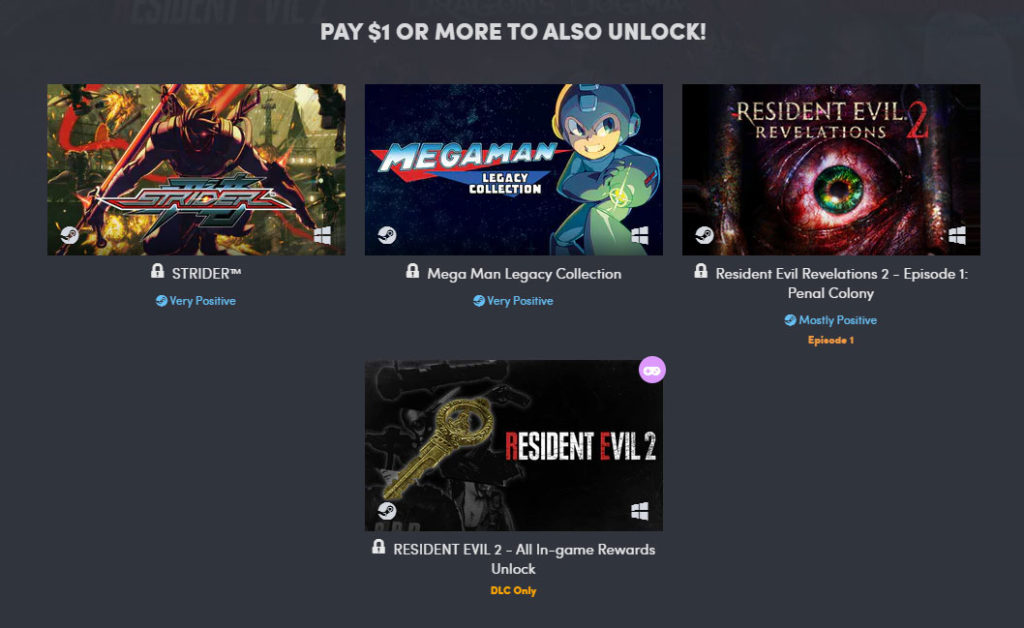 But wait, there's more… Beat the average price (currently less than $11) and get even more amazing Capcom games: Mega Man X Legacy Collection, Resident Evil 0 HD REMASTER, Resident Evil Revelations, Resident Evil: Revelations 2 – Complete Season and a couple coupons.
But wait, there's EVEN more! Pay $20 and also get Mega Man 11, Street Fighter 30th Anniversary Collection, Dragon's Dogma: Dark Arisen, Devil May Cry® 4 Special Edition, Resident Evil HD REMASTER, Dead Rising 4.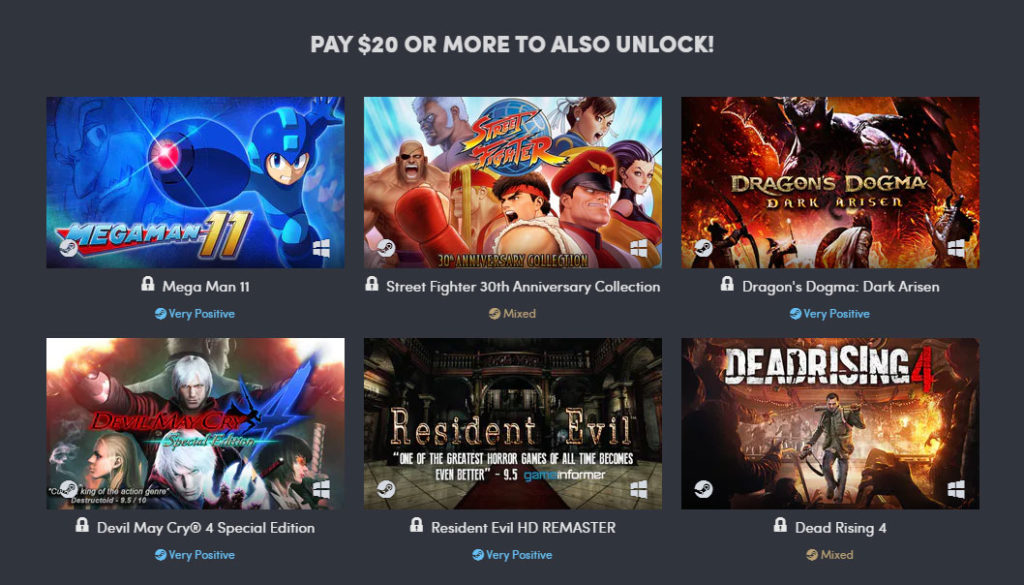 I honestly can't believe you're still reading this. Go!